April 2nd, 2023
DJ Fat Tony: "I love Ibiza now more than ever."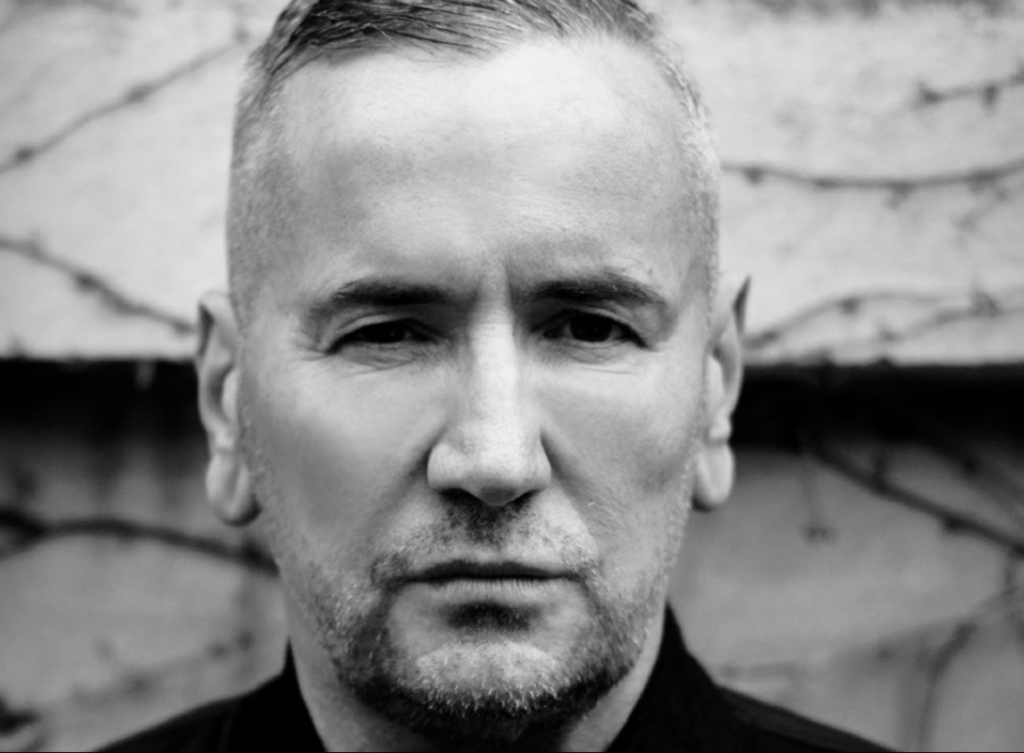 By Olivia Ebeling.
Whether you have followed DJ Fat Tony and his career from the beginning – which has seen him play iconic venues such as Palladium in New York and Turnmills in London, spin records for Prince, Michael Jackson and Madonna, and soundtrack London Fashion Week – or you're a more recent fan addicted to his meme-heavy and hilarious Instagram account, it's fair to say that the house music pioneer – real name Tony Marnach – is, as he humbly states on his YouTube channel, "probably the most interesting person you'll ever follow."

As he prepares to take to the stage as a key speaker at IMS Ibiza 2023 before descending onto the iconic Pikes Ibiza to play the opening of this year's Back To Mine party series, one thing's for sure: there's never a dull moment with the British DJ and best-selling author.

Here, he shares his secrets to playing the perfect after party set, his favourite things to do in Ibiza and a stand-out 'back to mine' memory from his days partying with George Michael and Tony Pike…
You're one of the speakers at IMS Ibiza 2023 and we're very much looking forward to your talk! What can we expect?
Yes, I am – who would have thought that, eh? I'm going to talk about my career over the years, where it has taken me and how we can get swept away quite easily in this industry.
And then it's on to Pikes Ibiza for Back To Mine! Have you played this party before?
No, it's my first time actually. I'm playing with Eats Everything and I'm really looking forward to it. I'm really excited that I can play exactly what I want there.
The idea is that every DJ can play the kind of music they would put on if they were having an after party back at their place…
Yes, it's nice to have that freedom, but you know what – I'm the kind of DJ who does what he wants anyway. I don't have any kind of preconception of what I'm going to play. It's my job to read the crowd, and I don't turn up with a pre-prepared set. I thrive off the energy in the room, and that energy I give back and take it to the next level. I'm an old school DJ in that way.
So how do you go about creating the vibe of an after party back at Fat Tony's?
For me, the ideal after party would be to play music to lift everybody up, but in a loving way – not in a banging, hardcore way. You've come from a club so you've been in that environment, and now it's time to relax. It's kind of like playing a warm-up set… Because there's a real technique to warming up a crowd.
And Freddie's at Pikes Ibiza is kind of the ultimate Back To Mine venue… if those walls could talk, eh?
Exactly… they can't, but we can! I have so many Pikes stories… I used to stay there in the '80s when they still had the china dogs in the rooms and sold beaded thongs for men in the boutique. It was even before the Club Tropicana days, and it was the ultimate Ibiza destination. Just an amazing experience. And it still has a lot of elements that other places on the island haven't got.
Were you close to the late Tony Pike?
I've had many, many, many an evening with that man… and many a story over the years. But when I was in the dark days of my addiction I stopped travelling. The only places I travelled to was from the house to the off-licence to my dealer and back home again, for many years. But when I got clean and sober, and I came back to the island, I saw him before he passed. And you know, they were moments. Magical moments.
You've been coming to Ibiza for many years, what are your favourite places and things to do on the island? 
I truly love every part of Ibiza, and I love it even more now that I'm sober than I ever did before. I love the Old Town, I love walking along the beach – I love Salinas – and Santa Eulalia does it for me every time. There's some excellent restaurants on the island, too. And when you go to the North, it kind of feels like unchartered territory. 
And what else have your fans got to look forward to this year?
My book I Don't Take Requests is coming out in paperback on May 25th, which is going to be the summer read again and it'll be available in every airport. I'm just looking forward to the summer and going back to doing what I love best in Ibiza.
For all his latest updates and some top-notch meme action, follow Fat Tony on Instagram. And don't miss out on your IMS Ibiza delegate badges and Back To Mine tickets!