July 2nd, 2022
Gigmit leads the way with new equality-focussed leadership team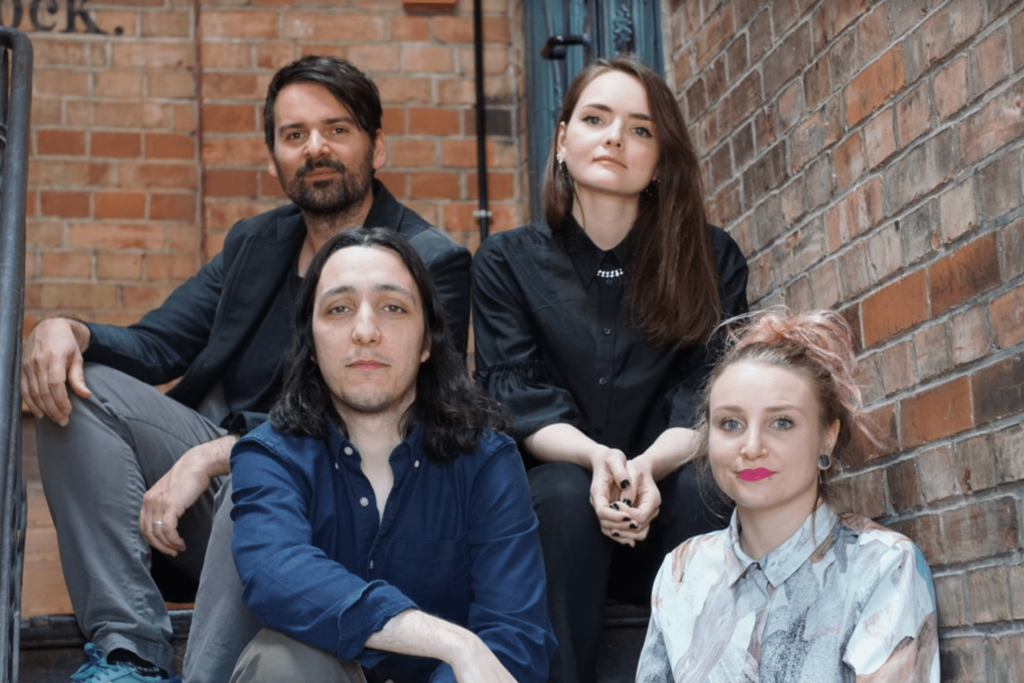 Live music booking platform gigmit has announced a forward-thinking new leadership team that was chosen with to promote gender equality, nourish up and coming talent and represent the international nature of the company.
Lise Carles, Sandra Kauer and Pedro Ricardo have joined CEO Marcus Fitzgerald on the management panel as Marketing Director, Finance Director and Product Director respectively.
Foregoing the hire of well-known industry names, impressively, Lise and Sandra both started out as interns at the company and have worked their way up to director level.
As part of creating this gender-inclusive leadership panel, equal pay constitutes an important element of the promotion.
"I am extremely grateful to work with an amazing team. Now, I have the chance to work even closer with the very best ones and I am even happier to know that this decision is based on the great results and work they deliver every day and not on quota nor big names on a CV," says Marcus Fitzgerald, gigmit founder and CEO.
"Lise, Sandra and Pedro are doing an incredible job supporting our idea to change the status quo for artists and promoters today. They are our ambassadors and always deliver in the smartest possible way."
The new gigmit leadership team consists of Lise Carles from France, Marketing Director, Sandra Kauer from Germany, Finance Director, and Pedro Ricardo from Portugal, Product Director.
Pedro has been responsible for some of the biggest steps that the gigmit platform has made in recent years, such as the new gigmit call feature and  booking calendar.
He says, "We are taking the product to the next level. Besides making the platform easier to use and understand, we are constantly working on redefining and expanding what success is to an artist on gigmit. Seeing our features being used by artists on different stages of their careers (from the small singer-songwriter who plays at the local pub to the DJ who fills up a club with 500 people) makes me really happy and drives me to do more."
Meanwhile, Lise Carles has played a very important role in talking about equal rights and looking into the state of the industry – most recently during gigmit's Pride month activity. She has played an important role in scaling the gigmit community by 300% in the last 3 years.
"We're trying to build a strong, diverse and connected community of promoters and artists. It is very impressive to see how far we've come with such a small team. Meeting happy users and seeing that gigmit empowers them to craft their dream career is what drives me," she says.
Sandra Kauer developed gigmit's financial operations and 360° planning, from public funding to invoicing and payments. She secures gigmit's financial backbone every day on a whole new level.
"It's incredible to be a part of international exchange and new structures between artists and promoters. Our team is like a family, we give feedback to each other and look for solutions together. I highly appreciate that," Sandra comments.
The gigmit platform aims to simplify the world of live music by helping to make touring, booking and promoting a frictionless experience.
With over 200,000 promoters and artists on their books, they empower members to make informed booking decisions based on local fan and streaming data. Furthermore, gigmit helps its members to connect with the right people to create and play successful live music events all around the world.
For further information visit www.gigmit.com.