July 0th, 2023
Ibiza Global Radio brings the sound to CAN Ibiza Art Fair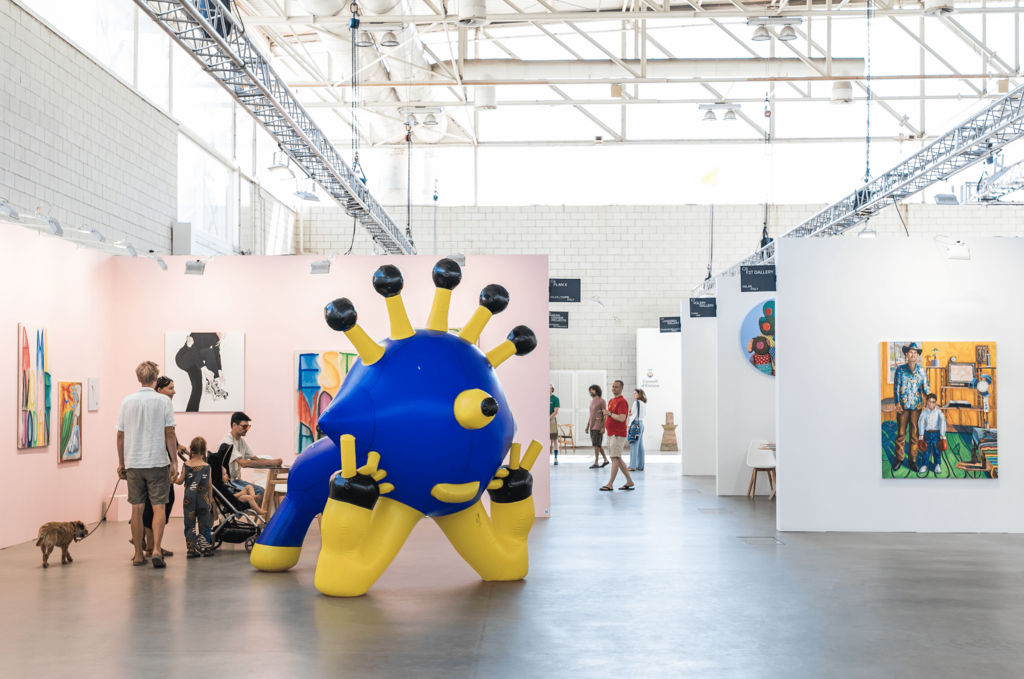 Colours, shapes, sounds… get ready to have your senses stimulated when the second edition of Contemporary Art Now: Ibiza Art Fair takes over the Recinto Ferial FECOEV exhibition centre in Ibiza Town from the 12th – 16th of July 2023.
Ibiza Global Radio is proud to be the official music partner of the event, which will bring exhibits from 38 national and international galleries and over 150 artists to the White Isle, as well as showcasing local talent.
Presenting the latest in contemporary art with a focus on new and emerging artistic languages as well as more established artists, the international list of participating galleries is drawn from countries across Europe, Asia, Australasia and the USA. There is a strong focus on painting at the fair including solo booths of work by Gianni di Rosa (Galerie Rolando Anselmi), Laust Højgaard, (Galerie Droste x NBB Gallery), and Andrew Salgado (Beers London) amongst others.
Throughout the art fair, Ibiza Global Radio's roster of music selectors will be at hand to play the best electronic music for the enjoyment of exhibitors and visitors alike.
On Wednesday, July 12th, the launch of CAN Ibiza Art Fair will be broadcast live on the airwaves from 19:00 to 21:00 CET on 100.8FM; streaming live on Facebook, Instagram and Youtube, too. Kicking off the series of DJ sets will be WOLO, a long-standing member of the Ibiza Global family and fantastic artist who fuses a variety of live music instruments with energising electronic beats.
The week continues with sets by Maxo.Cream (Thursday, July 13th, from 17:00 – 21:00), Adrian Loving (Friday, July 14th, 17:00 – 21:00), Alex Puche (Saturday, July 15th, 17:00 – 21:00), Bruno from Ibiza (Sunday, July 16th, 12:00 – 14:00) and Maricha (Sunday, July 16th, 14:00 – 18:00).
Doors will be open to the public from Thursday to Saturday, 17:00 to 21:00 CET, and on Sunday from 12:00 to 18:00 in the afternoon.
For further information visit www.contemporaryartnow.com.