October 4th, 2022
Ibiza Light Festival 2022 Illuminates Dalt Vila This Weekend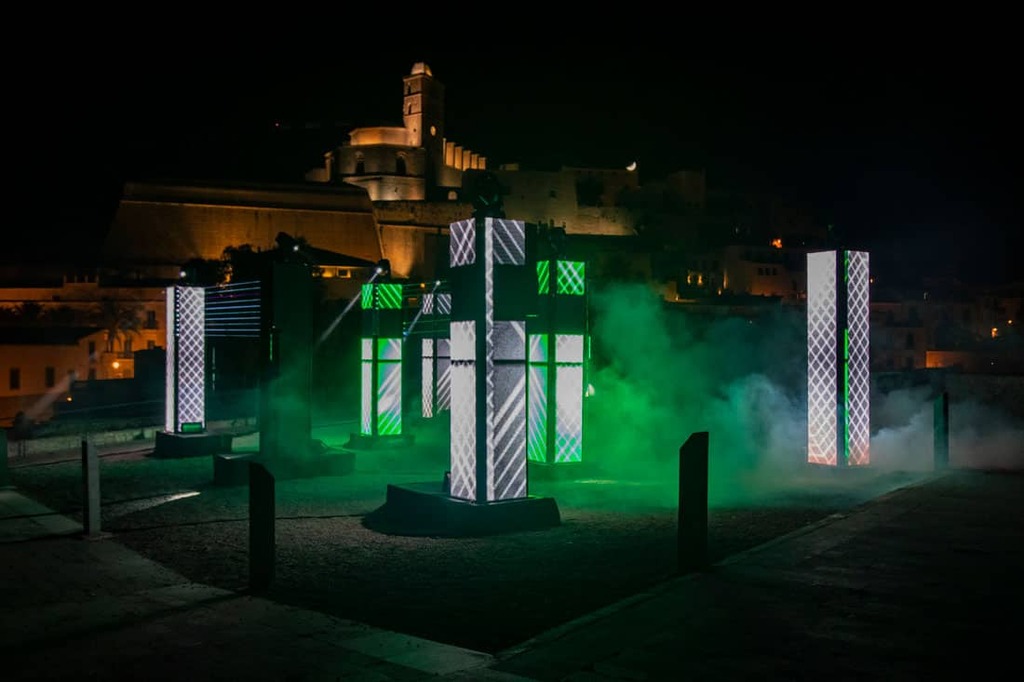 As the nights are getting darker and longer, the Ibiza Light Festival is set to brighten up Ibiza Town once more on Friday, October 21st and Saturday, October 22nd 2022.
The sixth edition of the popular art and culture festival will see 16 artist from the island exhibit their installations across a variety of outdoor spaces in the UNESCO World Heritage site of Dalt Vila.
These include video-mapping by Necko, Pedro Comesaña installation 'Jardín Odissey', 'Mercaba' and 'Lighting Dotes' by Hypotica, 'Tree Laser' and 'Event Horizon' by Pirolaser Fx; a laser-mapping and 'Hologram Laser' by Chromatic Studio, live painting demonstrations by Vitorino, 'Monolith' and 'Black Hole' by Ataraxia AVV, 'Arcos Led' and 'Geosphere' by Ibiza Light Festival, F. Brav's installation 'Focused', Constellation's piece 'Concert Environment' and 'The Church' by Serafín Zurita.
There will also be performances from Eye Man, Firefly, Cry Wheel and Laser Girl, who will interact and surprise attendees with their light outfits in the streets of Dalt Vila.
Under the name Impulsivo V.1, a programme of masterclasses, exhibitions and demonstrations will take place at Hangar 8289, including talks by photographers Vitorino and Mateo Salvatori.
Admission is free and no registration is necessary for any part of the event.
For more information and to download the map visit www.ibizalightfestival.com.