July 5th, 2022
Luciano: "I'm so happy to see Ibiza come back to life!"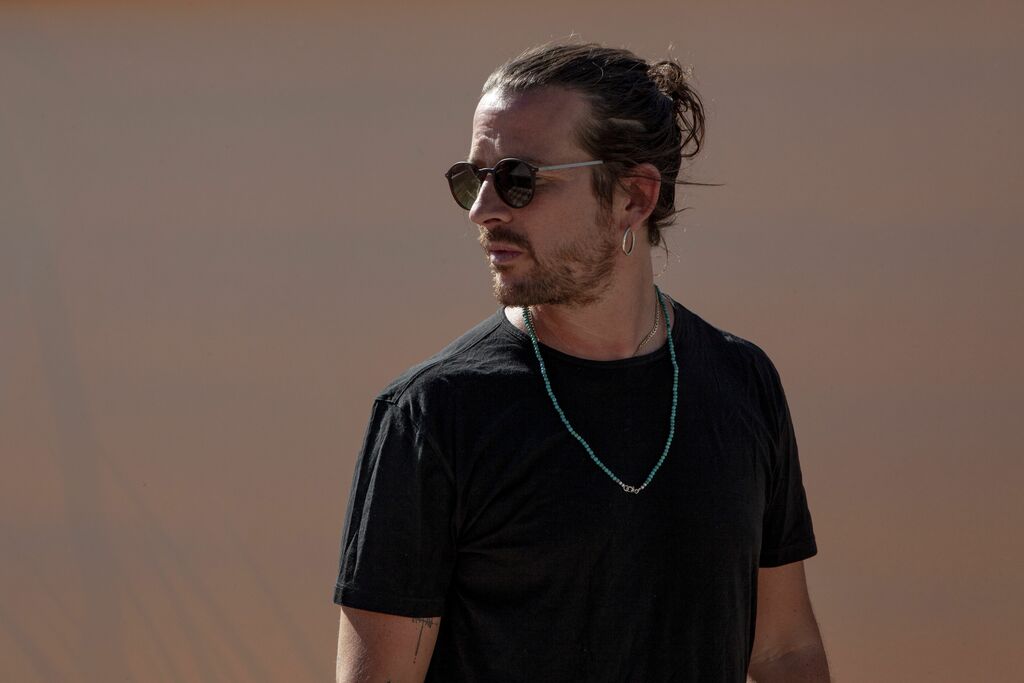 A key figure on Ibiza's unrivalled club scene and an integral part of the island's rich electronic music history, internationally renowned DJ and producer Luciano will headline Day One of the Ibiza Global Festival on July 30th.
From his beginnings as a Circoloco resident to launching the emblematic Vagabundos brand, the Cadenza Records boss is intrinsically linked with Ibiza's rich musical landscape and club culture.
This summer, he is holding a high profile eponymous residency, Luciano, every Saturday until August 27th at new clubbing hotspot Club Chinois Ibiza.
We managed to grab a few minutes with the award-winning Chilean-Swiss producer before he takes to the festival stage at 22:00 this Saturday!
Read the full interview in Spanish on Periodico de Ibiza!
We are so excited for you to headline the first ever Ibiza Global Festival on Saturday! Can you tell us a little bit about what you are preparing?
Actually, I never, ever prepare anything!  I'm just going with the feeling, and for this weekend I'm expecting the good energy of the Ibiza I fell in love with 24 years ago, to connect with the people, and a special and unique daytime party in San Antonio. For me, the most important part of my job is to make people smile and for the crowd to have fun – I'm at your service! I'm looking forward to some beautiful sunset emotions, hugs, laughter, and dancing!
The festival is taking place on the beach. What makes playing music and dancing on the sand, close to the sea, so special in your opinion?
I think anything that connects you to nature will make you feel more grounded and the music always sounds better in the open air. I love to play during the daytime because it connects people and I can feel the breeze, I can see the sea… all these elements add a special touch to the party. My dream venue that I have been seeking to play all my life has always been that.
The key message of the festival is to protect our planet. Are there any eco-friendly measures you are implementing in your life? 
This is very important to me. I have a foundation that is called One Coin For Life, which I have been doing for years, and protecting indigenous people and tribes is a cause very close to my heart. To connect with your surroundings and protect them – even if it is just a small stretch of sand – is something I am always trying to do. Actually, I have an idea for the end of my set – nothing has been prepared, but it could be a great surprise for the last track.
The island of Ibiza is world famous for its electronic music scene, but it has so many other beautiful sides. When you have any free time, what do you like to do on the island?
I'm really a family man, and we are very connected to the island. Most of the time, I enjoy doing really simple things. I'm friends with the biggest watermelon producer on the island, so I go farming. I also love to go snorkelling and diving, I like to cook myself or to go for a nice meal.
You have a new residency at Club Chinois Ibiza. How are you settling in at your new island home?
I'm very grateful to the owner and the whole team that they have given me the green light to really make the club my home. They are really listening to me when I want to tweak things, for example with the lights or the sound. From the first night we opened until today, the night has evolved so much. For me, the most important thing is, of course, the music and the sound – and I can definitely say that today, we have the best sound system on the island. It is something completely unique and it's exactly how I wanted it to sound.
People have been raving about the 360-degree screen and the lighting, too!
There is an absolutely incredible technology that helps us to create such a special atmosphere through the visuals and lights. Club Chinois is a mid-size club, and what I've seen that I really love is that people are really dancing all night, and not so much with their phones. I'm so grateful that I have a crowd that really comes to dance from the first minute until seven o'clock in the morning.
It sounds like you're having a great summer. How has the revival of the Ibiza club scene been for you?
I'm really, really grateful and I'm having one of my best years on the island. I'm so happy to see the place I fell in love with such a long time ago come back to life. However, I also see a lot of things on the island that make me sad – like the restrictions on sound. I saw that in Berlin, the mayor of the city classed all the clubs as cultural institutions – because they understand that the clubs helped to turn Berlin into what it is today. For decades, the clubs have been like churches for young people. So I find it sad to see them restricted when dance music is such a big part of Ibiza's culture. We should be protecting them, because they add an incredible value to the island.
We see you have been bringing a 'portable studio' on the road with you! When can we expect new material?
I'm currently working on a new album that will probably come out at the end of the year. I decided that I really wanted to put out a dance album, something really special that has more of a 'Luciano sound' dance vibe, and I really want to sign that off before the end of the year.
When the season finishes in Ibiza, what are your plans for the rest of the year? 
I've got my own festival called Magic Garden coming up in November in Chile, where I started my career, so I'm really looking forward to going back there with all my friends. We had to stop because of the pandemic, so we're all waiting for it to come back!
Luciano is headlining Day 1 of the Ibiza Global Festival on Saturday, July 30th. For more information visit www.lucianocadenza.com.