June 2nd, 2023
New Ibiza beach club Playa Soleil makes a splash with new residencies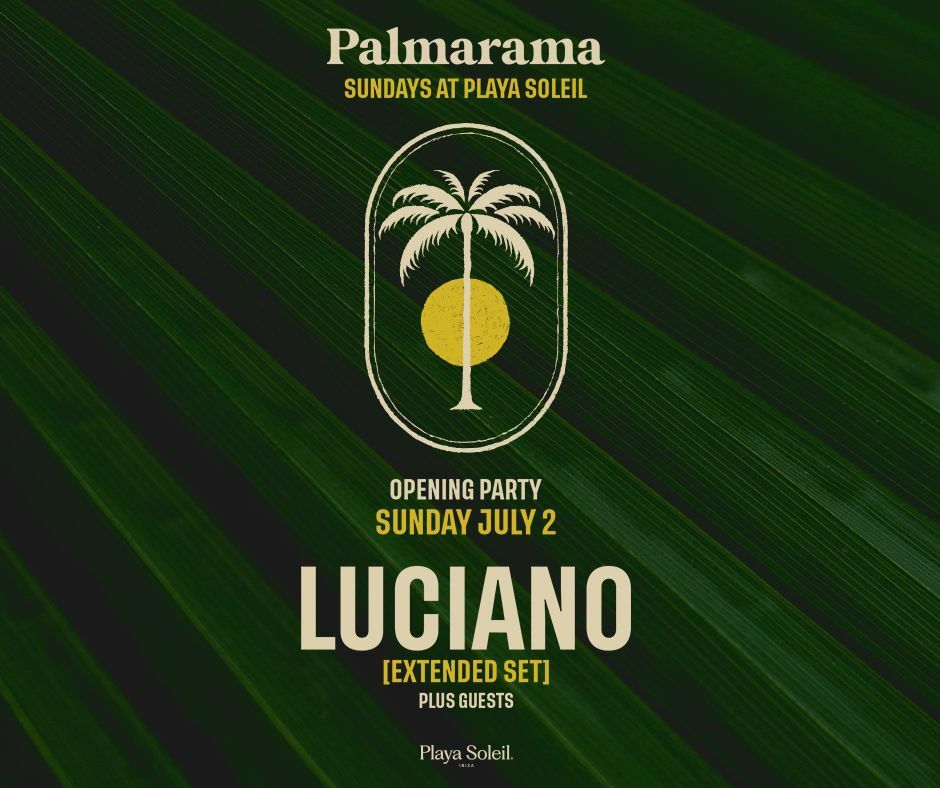 The island's hottest new seaside destination, Playa Soleil, is already making waves on the shores of Playa d'en Bossa with a slew of exciting residencies.
Taking over the iconic venue formerly known as Bora Bora, the bohemian chic new beach restaurant, bar and club is a collaboration between Ushuaïa Entertainment (the global entertainment company led by CEO Yann Pissenem, who are behind award-winning nightlife venues Ushuaïa & Hï Ibiza), the Alonso Marí Group (led by owners of Insotel Group), and the leisure and lifestyle venues group Vivir Descalzo (led by two of the Beso Beach co-founders and behind venues as ROTO and Filin).
Offering a fusion of music, art, gastronomy and wellbeing for soul-enriching experiences under the sun, moon and stars, a selection of sizzling residencies have been announced this month, with the latest being revealed as "All I Need", hosted by Andrea Oliva every Wednesday from July 5th.
As the third event series to be announced, "All I Need" is joining "Palmarama" on Sundays, which originally debuted at Ushuaïa Ibiza, and Guy Gerber's long-running "Rumours" concept on Fridays, on the weekly programme.
For the inaugural Palmarama fiesta, no other than Ibiza beach club pioneer Luciano is set to cut the ribbon on the weekly party on 2nd July 2023. Thereafter, the stylish Sunday soirees will be running every week until October 1st.
For further information and to book a VIP table visit www.playasoleil.com.