May 4th, 2023
Pyramid announces 2023 lineups featuring Bonobo (DJ Set), Ricardo Villabolos, Richie Hawtin & more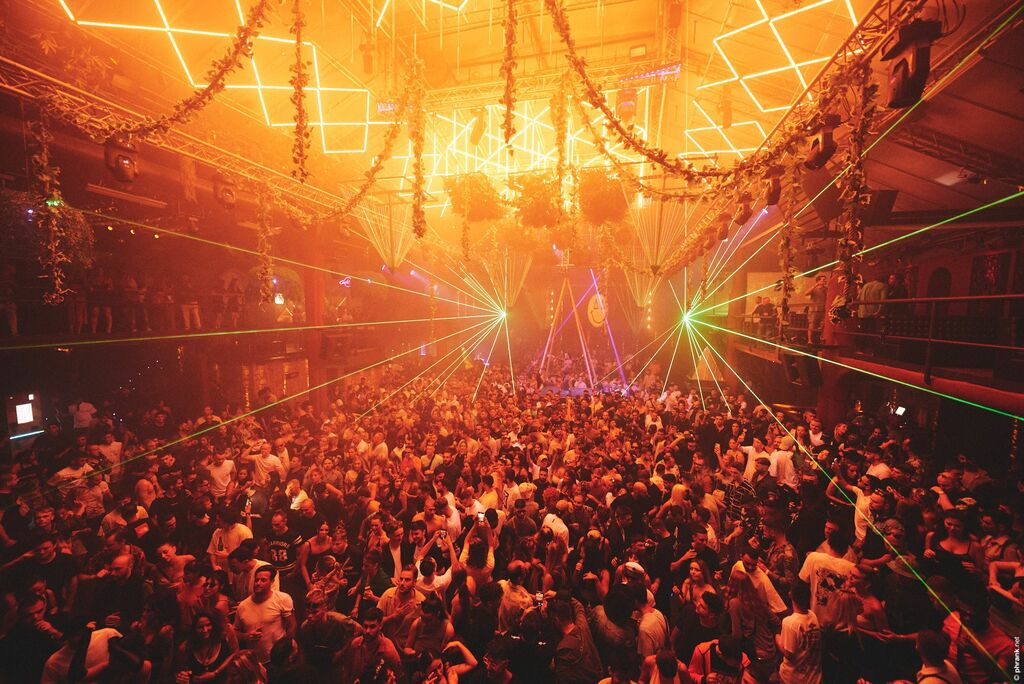 As the island gears up for summer, Amnesia Ibiza's much loved Pyramid concept has announced its weekly line-ups for the season ahead. From June 11th to October 8th, an exciting mix of international stars, renowned live acts and plenty of irresistible pioneers will cover the most exciting sounds from the house, techno, minimal and electro vanguard.
The official Pyramid opening party on June 11th will get things nicely underway with a special three-way back to back between Ricard Villalobos, Raresh and Franco Cinelli on the Terraza, which will also star Nima Gorji and Cuartero. Meanwhile, the Main Room welcomes Andres Campo, Deborah De Luca, Kobosil and Luca Donzelli for an intense night of fresh techno.
After that the highlights keep rolling in week in, week out,  with JUNE 18th welcoming Chicago mainstay Honey Dijon, and house hero Kerri Chandler in collaboration with Junction 2. They will perform alongside UK innovator Ben UFO, techno talents Dax J and Nina Kraviz. Season regular Marco Faraone, Ellum Audio boss Maceo Plex, Stella Bossi and a live set from acid techno star Reinier Zonneveld complete the juicy musical treats that month.
JULY will see cult Romanian festival Sunwaves take over for a week with guests [A:RPIA:R] and Praslea, while the rest of the month finds the likes of Deborah de Luca, Klangkuenstler, Red Axes, a live show from Caribou PLUS sets from Avalon Emerson, Mano Le Tough, Mar-T, Special Request, Héctor Oaks, Nina Kraviz, Ricardo Villalobos, Sonja Moonear, Kobosil, DJ Boring, Maceo Plex, Pan-Pot, and many more.
Into AUGUST and plenty more big names arrive at Amnesia including a Solo Techno takeover with Charlotte De Witte, KiNK live, Richie Hawtin and Sama' Abdulhadi, followed by 999999999, Charlie Sparks and others, a DJ set from the one and only Bonobo plus more from Jennifer Cardini, a DJ set from Totally Extinct Enormous Dinosaurs, three-hour sets from Deborah De Luca and Marco Faraone, as well as returns from Richie Hawtin, Nina Kraviz and Sama' Abdulhad, a set from and a b2b between Ricardo Viallobos and Luciano, with Arapu b2b Priku, Indira Paganotto and more.
SEPTEMBER highlights include Maceo Plex, Renato Rather, 999999999 and a three-hour set from I Hate Models, Enzo Siragusa, Sidney Charles, DJ Harvey, Raresh, Ricardo Viallobos, Richie Hawtin, Nina Kraviz, Héctor Oaks, Thomas Stantion b2b Obee b2b Jonny Rocks, Adam Beyer, Kölsch, Alan Fitzpatrick, Kobosil and more.
OCTOBER will feature a very special guest to be announced, as well as Kobosil, Fatima Haji, Manu Sanchez and Reinier Zonneveld live before the season comes to a close in style on October 8th with Enzo Siragusa, Gianluca Pegoiani, Mar-T, a back to back between Ricardo Viallobos and Luciano, plus Deborah De Luca and Marco Faraone – and more to be announced.
World class artists come thick and fast all season long at Pyramid, get your tickets now at www.amnesia.es.