November 2nd, 2023
SXM Festival returns to Saint Martin with Anja Schneider, Kevin Saunderson, Loco Dice and more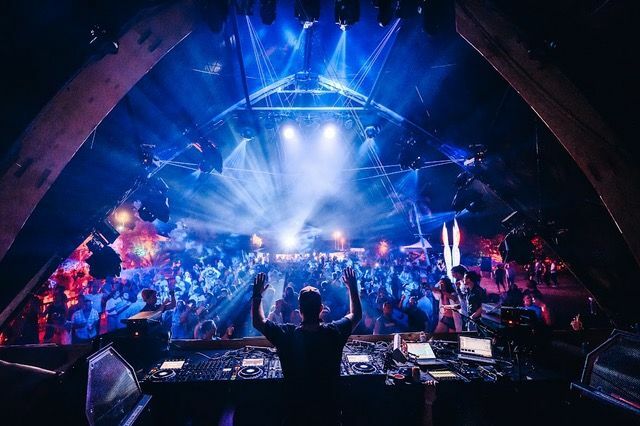 From one island paradise to another, electronic music lovers who have danced on Ibiza's golden shores this summer and can't wait for their next dose of sun-drenched beats should consider heading to the beautiful Caribbean island of Saint Martin for the next edition of the annual SXM Festival in March 2024.
Phase 1 of the 2024 line-up has been released and includes the likes of Anja Schneider, Eli & Fur, Ilario Alicante, Kevin Saunderson, and Loco Dice to name just a few.
Running from March 11th – 18th, SXM Festival offers a stunning mix of music, art, culture and tropical getaway. Also joining the fun in 2024 will be Adam Ten, AJ Christou, Chus, Dana Ruh (live), Doc Martin, Fleur Shore, Harry Romero, Robag Wruhme, Roy Rosenfeld, Shimza and Tiefschwarz – amongst many more.
Since its debut in 2016, SXM Festival has remained focused on curating line-ups that unite legendary names and emerging acts alike from far-reaching corners of the globe, pairing the musical offering with cultural delights, escapist day trips, unique island experiences and many further surprises.
This year, the event is putting festival goers in charge of designing their own experience with the option to put together a three or seven-day programme tailored to their taste.
Says SXM Festival's Julian Prince, "With great excitement and anticipation, we present Phase One of the 2024 lineup, marking the beginning of our seventh edition. This launch sets the stage for an incredible journey of music, art, and unity.
"The carefully crafted lineup is a testament to our unwavering commitment to providing an unforgettable experience for our festival-goers. It is a celebration of the limitless creativity and passion within the electronic music community.
"Together, we will weave a tapestry of emotions, where joy, exhilaration, and pure euphoria converge beneath the Caribbean sun. Join us as we ignite the spirit of SXM Festival and unleash the magic that has made it an extraordinary event."
The 2024 edition will see a special partnership with the globally renowned Anjunadeep who will be hosting an epic sunrise party on the shores of Boho Beach on March 14th. Meanwhile, Zero NYC, the city's renowned party promoter, is also teaming up with SXM Festival to host a truly enchanting sunrise party at Boho Beach on March 17th.
For further information and all ticketing options visit www.smxfestival.com.